Who are we?
Abertawe Centre National Trust
How to join
We welcome new members to the Centre. Membership is open to persons supportive of the aims of National Trust on payment of the current annual subscription.
The Annual membership fee is £8 per person plus £4 for each additional member at the same address.
A membership application form may be downloaded from this website.
To join us contact either the Membership Secretary or the General Secretary as detailed below:
Membership Secretary -
Mr Roger Knight
Address:
8 Radyr Avenue,
Mayals, Swansea SA3 5DT.
Telephone: 01792-401019
E-mail: roger.knight689@gmail.com
Membership fees may be paid by cash, cheque or credit transfer on line.
General Secretary
Mrs Anne Bennett
Address:
11 Cefn Llwyn Bonymaen Swansea SA17DR Telephone 07743 926697
E-mail anne.bennett1@gmail.com
Officers
Chairman: Michael Simpson
Vice chairman: Barbara Davies
Treasurer: Roger Knight
Secretary: Anne Bennett
Membership Secretary: Roger Knight
Meetings secretary: Anne Thomas
Events Organiser: Michael Simpson
Committee Membership
Muriel Chamberlain
Ken Owens
Shirley Thomas
Ann Jackson
William Bennett
Bruce Lervy
Hazel Harrison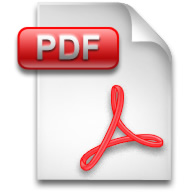 Abertawe Centre National Trust Membership Form
This website is a voluntary association to promote and prosper the work of the National Trust.